The official representative of Proton-Electrotex took part in International Forum "Power Grid 2019".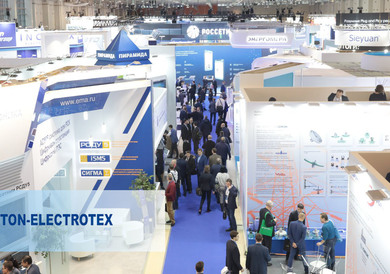 The official representative of Proton-Electrotex Electroproject M Ltd. took part in the International Forum «Power Grid» held in Moscow from the 4th to 6th of December.
Proton-Electrotex presented its latest technologies and new products at the booth of Electroproject M", as well as samples of existing portfolio already known to the customers. Representatives of Proton-Electrotex and Electroproject M held several important discussions with our clients and international colleagues.
Some key figures from this year's edition of "Power Grid":
Visitors and conference participants: 17888
Exhibitors: 405
Media representatives: 165
Countries: 31
Power Grid is an industry exhibition intended to demonstrate the latest developments and technological solutions in the field of electric power.
The Forum has established itself as a top-level platform for ommunication among authorities, corporate management, equipment manufacturers and scientific organizations, making it possible to discuss priority issues of energy infrastructure transformation by introducing new digital technologies and platform solutions.
We will be happy to provide more information on forum or our products, please send your questions to email marketing@proton-electrotex.com
About Proton-Electrotex, JSC:
Proton-Electrotex is the Russian leader in designing and manufacturing power semiconductors including diodes, thyristors and IGBT modules as well as heatsinks, voltage suppressors, resistors and measurement equipment. The company is located in Orel city and ships its products through its partners and distributors all over the world. Please visit website www.proton-electrotex.com for more details about Proton-Electrotex and its offer of products and services.
For further information please contact:
Press contact at Proton-Electrotex
Tel.: +7 (4862) 44-04-56
E-Mail: marketing@proton-electrotex.com