Business visit to China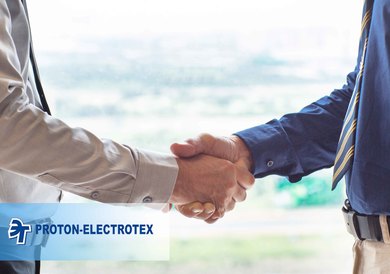 The official representative of Proton-Electrotex in China Shanghai QiCong Electronics Co., Ltd. organized a business visit to China from the 4th to 6th of November. The main goals of this trip were negotiations with existing and potential customers as well as presenting new products of the company.
Strategy of Proton-Electrotex relies a lot on increasing sales in the Asian Region. China ranks first worldwide in industrial output. Its overall industrial output grows at an average rate of more than 10 percent per year.
There were multiple business meetings with directors, managers, engineers and technical teams of the largest manufacturers in China's electronics industry engaged in producing welding systems, induction heating and melting systems, and other electrical equipment.
Representatives of Proton-Electrotex and their colleagues from China focused their meetings on the Full-SiC MOSFET and Press-Pack IGBT designed for use in energy storage systems and renewable energy.
Another focus point was traditional standard IGBT modules and welding diodes manufactured by Proton-Electrotex. These types of devices are highly demanded in China.
These meetings clearly showed that Chinese market was quickly developing. It is already one of the biggest markets in the world, and the largest manufacturers in China's electronics industry are ready to work together.
Proton-Electrotex plans to take part in several Chinese exhibitions of power electronics components and power semiconductors devices. Exhibitions remain a great opportunity to get in touch with technicians, developers and new partners in this industry.
Thanks to these few days of fruitful work Chinese partners of Proton-Electrotex got an insight into the products, main goals and approaches of the company. The team has approved a joint strategy to promote sales and communication with customers in the Chinese market.
Our company is very grateful to Shanghai QiCong Electronics Co., Ltd. for the excellent organization of the negotiations, business-like approach to resolving any issues and great hospitality.
About Proton-Electrotex, JSC:
Proton-Electrotex is the Russian leader in designing and manufacturing power semiconductors including diodes, thyristors and IGBT modules as well as heatsinks, voltage suppressors, resistors and measurement equipment. The company is located in Orel city and ships its products through its partners and distributors all over the world.
For further information please contact:
Tel.: +7 (4862) 44-04-56
E-Mail: marketing@proton-electrotex.com